Welcome, Wamkelekile, Welkom to Cape Town.
To our knowledge, this is the most informative, up to date guide on things to do in Cape Town in 2020. We aim to inspire, inform, excite and guide you during your stay in the Mother City.
Please feel free to download this map to the Cape Town Peninsula. (Download Map)
Now without further ado!
Here is your complete FREE guide on things to do in Cape Town, South Africa.
Make your experience much faster, by clicking on an activity that excites you. Easy!
Featured on CTInsider.
FUN ACTIVITIES
1. Take Some Kitesurfing Lessons.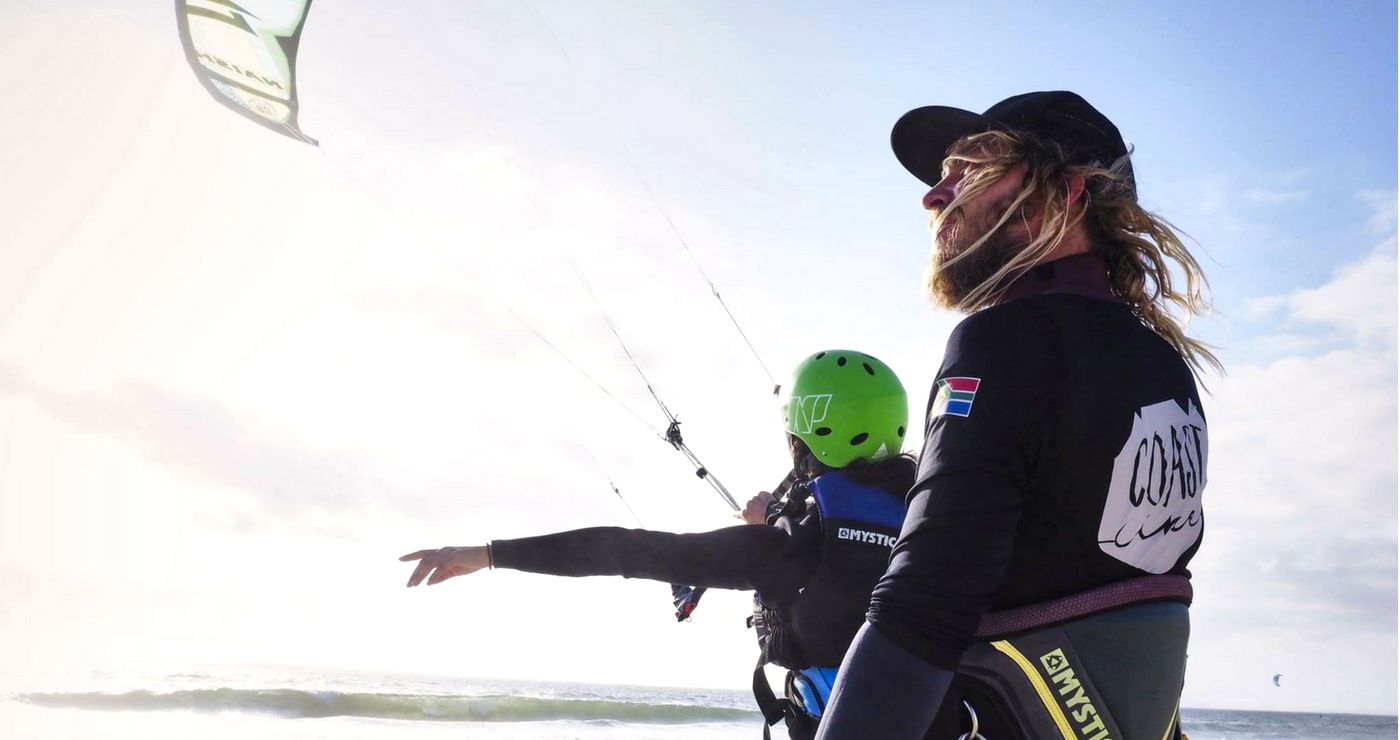 Cape Town is one of the world's #1 kitesurfing spots.
Why?
White sandy beaches, pale blue oceans, 30˚C sunny weather, picture perfect mountains in the background. Nothing like spending a summer's day out with the friends learning a new adrenaline filled hobby. A school that can offer you all that for the best prices in Cape Town, is you guessed it, Coastline Kitesurfing.
Cost: R1100 to R2850 (#1 prices in Cape Town)
082 550 0076
---
2. Fly High in the Mountains above the Forest with Cape Zipline.
An awe inspiring tour with astonishing, majestic scenery.
Experience the incredible sensation of zip lining high in the mountains overlooking the stunning scenery of Cape Town. The tour consists of 7 cables totalling one of Africa's longest Zipline Tours of approximately 2.3km in total. The highest cable from the ground is 155m from the canyon floor. The tour lasts between 1½ to 2 hours. Breathtaking, thrilling and amazing, are just three of the adjectives that can be used to describe this journey. You will want to do this again and again.
Operating times: Monday to Sunday – 9am to 4pm
Cost: from R600 per person
021 795 0225
---
3. Learn to Surf the Waves.
Admit it, every one of you has wanted to try surfing out at least once.
Now is your opportunity to unbutton your suit and zip up your wetsuit. Big Bay is an absolute gem for surf fanatics, here the waves roll in all day! A popular surf school that will be more than ready to show you the ropes is Stoked Surf School.
Cost: Private lesson for 1 – R800 per person, Group lesson for 1 – R540 per person
071 425 5470
---
4. Kayaking with Whales.
YES! You read correctly, kayaking with whales.
I have personally experienced this! About 1 hour into the tour, during which time we spotted numerous seals, were followed by plenty of penguins and splashed around by the majestic swell. Then there she was, the Bryde's whale, only a couple of meters away from our kayaks. We forgot our cameras, I recommend you do not follow our lead!
Best times to go are July – December. A company which offers excellent tours is Walker Bay Adventures.
Cost: R450 per person (July to November)
082 739 0159
---
5. Bungee Jumping.
Have you ever wondered where the world's highest commercial bungee bridge was?
Well probably not. Needless to say, you're wondering days are over, because it's Bloukrans, standing at whopping 216m high off the ground. Let me tell you, it is a long way down. Face Adrenalin offers this once in a lifetime experience!
Cost: R1400 per person (NB: Excluding photos & video)
042 281 1458
---
6. Underground Tunnels in Cape Town.
What mysteries lurk beneath the streets of Cape Town?
This is, simply put………….a unique, MUST do tour. Very knowledgeable tour guides who actually make you feel a part of history. Explore the underground canal systems, the old Post Office Tunnel, some military purpose tunnels, an old bank vault tunnel, and even some private tunnels. Make sure you wear older shoes as the conditions are pretty damp underground, and you may also step into ankle-deep water occasionally. It would also be a good idea to take along a flashlight ☺.
Operating times: Daily 10am to 3pm
Cost: R175 – R225 per person (depending on group size)
082 482 4006
---
7. Go Karting.
This is a fun competitive activity, perfect for a large group of friends!
Do you enjoy speeding around a track in a high powered mini car? Then I'd advise you to try this out!
Cost: R200 per person
021 525 1720
---
8. Target Shooting.
This one is for all of you who think a zombie apocalypse is imminent!
Gun Fun is situated in the city centre, might I add, the perfect setting for a zombie apocalypse!
---
9. Indoor Rock Climbing.
Cape Town has some of the world's wildest climbing routes.
I heard a traveller passer-by once say, "I ain't seen nothing like this in the states." So where to train for these wild mountain routes? Bloc 11.
Cost: Day pass – R120 | Month pass – R450
021 510 2454
---
10. RUSH Claremont – Tons of Bouncy Fun.
Energy to Burn – this is THE place to burn it.
This is trampoline heaven!! Multiple activities to choose from, including: open jumping where you can bounce from trampoline to trampoline, literally bouncing off the walls, foam pit, dodge ball, battle beam and fidget ladder, basketball and more.. Bounce as high as you like without fear of hurting yourself.
Operating times: Mon to Thurs. 10am – 9pm, Fri. to Sat. 9am to 10pm, Sun. 9am to 8pm
Cost: 1 hour jump session from R150, Rush socks R25
021 683 3841
---
11. Sandboarding the Big Dunes of Atlantis.
Exhilarating. Exciting Downhill Dune Experience.
If you can't go snowboarding down snow covered mountains then why not go sandboarding down some awesome sand dunes. Blast your way down some incredible sand dunes and experience an adrenaline rush of note. Best of all, get lifted back to the top in a 4 x 4. Total duration of sandboarding experience around 2 hours.
Operating times: Sunday to Saturday 9am to 6pm
Cost: R800 per person (minimum of 3 people in a group)
084 665 1314 
---
12. White Water River Rafting or Tubing.
Adventure, thrill and excitement while riding the forces of nature.
All boating and safety equipment is provided including lifejackets, gloves, paddle jackets, helmets and wetsuits. Easy to challenging conditions depending on water level. The rafting season runs in winter and spring, while the tubing season runs in spring, early summer and autumn. These trips are suitable for all skill levels, and are overseen by qualified and registered guides who have in-depth knowledge of the river and its environment, as well as instruction on how to steer your craft.
Cost: Tubing R695 per person, Rafting trip R895 per person. Extra for lunch
+27 21 683 3698
---
13. Search for Shark Teeth on Blouberg Beach.
Great White Shark teeth?
Believe it or not, Blouberg is home to many fossilized shark teeth. All that it requires is some patience and low tide, and you could stumble upon a million year old shark tooth if you're lucky.
---
14. Paintball Shooting.
Angry with your friend? Then invite him paintball shooting.
Yes, it's painful but it's also loads of fun! Paint ball shooting gives you the chance to finally re-enact Call of Duty.
Cost: R160 – R250 | (200 – 500 paintballs)
073 217 5972
---
15. Fly with the Eagles Above Stunning Mountainscapes.
Another zipline experience in the Cape.
Slide along the multiple steel ziplines from platform to platform. Enjoy the waterfalls while passing through valleys. Experience Mother Nature at its absolute best. There are 13 platforms with slides up to 320m long. Combine your love for nature and quest for an adrenaline rush and zip over here right now! Professional guides provide an enlightening yet educational adventure throughout your incredible journey.
Cost: from R995 per person (Includes light lunch & personalized video.)
021 300 0501
---
16. Amazing Snorkelling Spot.
From rusty refrigerators to spooky shipwrecks, this spot has it all.
You will be amazed at the beauty of this spot, not only is it perfect for snorkelling but the family can relax on a small secluded beach while they take in the breath-taking landscape! Located on the Atlantic seaboard, about a 20 minute drive out of Cape Town city. The drive alone will leave your hands glued to the camera. Please note* that this is a nature reserve, so without a permit crayfishing/fishing is illegal. To obtain a permit, visit a local post office.
Cost: FREE
Local's Tip* Best visibility is during the summer months. November-March. Bring a thick wetsuit 5.4mm, the water is cold
---
17. E-Bike Tours in Cape Town
A fantastic way to see Cape Town – no sweating, no getting out of breath.
Various tours available; coastal, scenic, sundowner or cultural. Zipping around on an electric bike will soon become your new favourite way to get around town. It's a relaxed means of exercise while at the same time a casual form of fun. The tour guides provide valuable information on each of your destinations.
Cost: Table Bay Tour R900 per person
083 630 5468
---
18. Watch Pro Kite Surfers in Blouberg.
Bloubergstrand is not only known for beautiful white sandy beaches, amazing restaurants and vibrant clubs.
This is also known as the playground for professional kite surfers. It is here you will find the legends of kitesurfing jumping to extreme heights, practising for the Red Bull King of the Air. It is quite a spectacle to behold!
Cost: FREE
Locals Tip* Most King of the Air contestants can be found training on the beaches of Bloubergstrand from December-February
---
19. Stand-up Paddling (SUP) in Waterfront Canals.
Want to plan something different for a sunny day in Cape Town?
Then this idea would be a good pick, the best way to explore the hidden waterways of Cape Town. Basically you are standing on an enlarged surfboard with a paddle, best practise your balancing techniques!
Cost: R220 per person (1 hour)
071 603 8388
---
20. Self-ride Motorbike Tours.
Enjoy the excitement of touring Cape Town and surrounds on a classic.
Rent your dream motorbike, various BMW and Harley-Davidson models to rent on a per day basis. Be the envy of everyone and travel around Cape Town and surrounding areas at your leisure and in regal style. Stop where you want, for as long as you want, and be totally free of any stresses from the outside world. Costs include fully comprehensive insurance and roadside assistance. Various accessories also available.
Operating times: Mon. to Fri. – 8.30am – 6pm, Sat. 9am – 12pm, Sun. 9am – 10am
Cost per day (depending on model and days rented): R1300 – R2700
021 424 5013
---
Things to do in Cape Town
RESTAURANTS
21. Tiger's Milk Restaurant and Bar – Muizenberg.
Enjoy your meal on Surfers Corner overlooking the Beautiful Indian Ocean.
Muizenberg Beach is the ultimate family beach on the stunning Indian Ocean. Check out the surfers on Surfers corner during the day, or revel in the incredible atmosphere at the night. Even though your stomach will undoubtedly be full, both experiences will leave you wanting more.
Cost: from R80 – R250
Menu: Burgers, Chicken or Fish Off the Grill, Steaks, Pizzas, Fully Licensed
021 788 1860
---
22. Africa Café – Traditional African Restaurant.
Traditional African cuisine in a colourful modern-traditional decor.
Choose from and enjoy a variety of African foods from across the continent. Eat as much as you like from a selection of 14 different African dishes to fill even the emptiest stomach. Marvel in the traditional dancing, performed with skill and enthusiasm. Complete this wonderful occasion by wandering through the additional themed rooms. Our delicacies include: Africa Café Vegetable Soup, Kenyan Coconut Chicken, Cape Malay Dhal and Chapati, Malawi Mbatata Cheese and Sim-Sim Balls, Ethiopian Sik Sik Wat, Xhosa Imifino Patties….and much more.
Operating times: Mon to Sat. 6am – 11pm
Cost: TBC
021 422 0221
---
23. La Mouette.
This restaurant is located in a historic building in Sea-Point. A romantic setting, this restaurant is the perfect high end, dinner date destination for your loved one.
Cost: R200 – R350
Menu: Chef's signatures, international
Locals Tip* Make a reservation
021 433 0856
---
24. Tjing Tjing Torii – Asian Cuisine at its Absolute Best.
You just can't beat the music, vibe, décor, food and drinks.
Voted Best Asian Eatery in the Western Cape by Eat Out readers in 2015.
The menu is full of fun, delicious teasers, specialising in Japanese Cuisine. After enjoying your undoubtedly mouth-watering meal, move upstairs to the vibey, sexy tjing tjing rooftop bar. This is definitely the best place under the stars to enjoy your drinks/spectacular cocktails. You'll be talking about this place for months.
Operating times: Tues. to Sat. 10am – 10:30pm
Cost: Reasonably priced food, drinks and cocktails
021 422 4920
---
25. Maestro's a La Carte.
This is a restaurant that names their menu items after famous celebrities.
As commercial as this may seem, trust me the menu will not fail you! Their pizzas and burgers are to die for, and the location is unmatched!
Cost: R80 – R150
Menu: designer burgers, designer pizzas, wines
Locals Tip* Try out their designer burgers, amazing!
021 551 4992
---
26. Cafe Blouberg.
This is a quaint restaurant located right next to the ocean.
I love coming here in the morning to prepare for the day ahead. The menu & coffee is absolutely sublime!
Cost: R60 – R150
Menu: Organic meals, fresh juices, coffee
021 554 4462
---
27. Organic Smoothies at Raw Roxy.
Raw Roxy is the most delicious smoothy bar in Cape Town!
Homemade smoothies that will most certainly leave you coming back for more, Roxy's shop is located in Woodstock very close to the Old Biscuit Mill.
Cost: R55 – R70 for a smoothie
Menu: Vegan, organic dishes
---
28. News Café.
This restaurant makes some of the best burgers in Blouberg!
A fairly large restaurant, a nice place to gather with a large group of friends.
Cost: R80 – R150
Menu: Burgers, wraps, cocktails
021 557 6336
---
29. Simply Asia.
Probably Cape Town's, #1 most popular Thai chain restaurant.
Quick and spicy, these meals are perfect if you are feeling too lazy to cook!
Cost: R40 – R90
Menu: Thai, sushi
Locals Tip* Order 514, you will not be disappointed!
---
30. A Totally Cheesy Subject – Fairview.
A taste of cheese heaven for all cheese lovers.
If cheese is your thing, then visit Fairview for a tantalising tasting experience that will please all palates. A more knowledgeable expert on cheeses will be almost impossible to find. Be overwhelmed by the absolutely amazing selection of assorted cheeses and other fermented products on offer.
Cost: Reasonably priced meals and selection of cheeses to buy
021 863 2450
---
31. The Farmhouse.
If you and your friends are keen to do a small road trip for the day, then you must drive out to Langebaan.
It is here you will find The Farmhouse. Situated on a steep hill, this restaurant has the most beautiful views of the crystal clear Langebaan lagoon.
Cost: R80 – R200
Menu: High tea, craft beer, chef's signature dishes, seafood
022 772 2062
---
32. Moyo.
Moyo is a unique restaurant, they pride themselves on sticking to the traditional African theme.
Walking around the restaurant are live performers, face painters. For the days that are really hot, Moyo has a fresh cool down bar where water vapour is sprayed down from above to keep you cool.
Cost: R70 – R180
Menu: African dishes, wine, buffets
021 286 0662
---
33. Blue Peter.
There are two things that Blue Peter does very well, those are; Pizzas & Cocktails.
Blue Peter is located in Big Bay, a very popular spot for the surfers of Cape Town. This restaurant is perfect for afternoon work functions and sunset sundowners. Not to be missed are the live music performances!
Cost: R50 – R120
Menu: Pizza, Cocktails, Beers
Locals Tip*.The absolute best time to visit this restaurant is at 7pm before sunset, make sure to bring your camera!
021 554 1956
---
Things to do in Cape Town
BEACH ACTIVITIES
34. Suntan at Llandudno Beach.
This is a very popular beach, located in one of Cape Town's wealthiest suburbs, Llandudno.
In case you were wondering, yes I have spelled that correctly 😉
Also this spot has amazing surf and is popular with surfers and body boarders. There far in the distance of this picture, lies huge boulders that create a sort of natural maze. Very fun for exploring.
Cost: FREE (locals usually tip the car guards though)
Locals Tip*. When the swell is forecasted to be more than 3metres, you can view some of the most amazing colossal waves, crash onto the rocks in between the boulder maze! It's an adrenaline pumping experience! To find out the swell height for the day, visit Magic Seaweed
---
35. Relax on Dias Beach.
Dias Beach is one of the most amazing beaches I've visited in Cape Town.
Captured in this photograph, you can see just how spectacular the landscape truly is.
I should probably add, that getting down to the beach is quite a tedious task, there are countless wooden stairs that need traversing in order to fully appreciate this beautiful beach. Apart from the baboons who venture down to the beach from time to time, you are very likely to be quite alone during your time here. Just magnificent!
---
36. Langebaan, Shark Bay.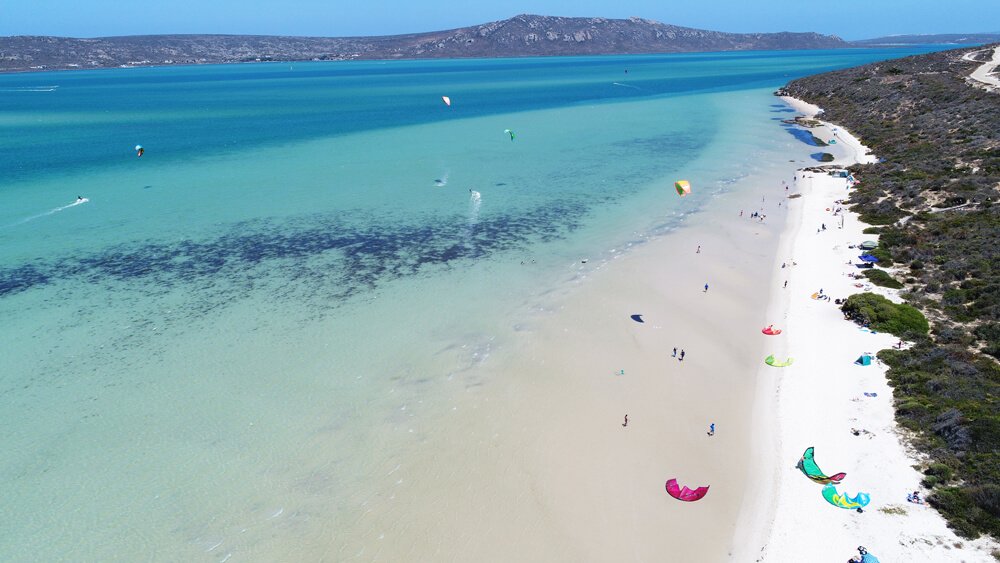 Who calls a beach shark bay, who even goes to a beach called shark bay?
Do not be alarmed beach goers, this bay is simply named after the small sand sharks that dwell here.
Long white sandy beaches with knee deep clear blue ocean water. This is a lagoon that needs visiting! A perfect place to spend the day relaxing, while watching the kite surfers do their thing.
---
37. Enjoy the Sun and Majestic Views at Camps Bay Beach.
Spend some time on the most Stunning Platinum Sand Beaches.
Camps Bay is a major tourist destination in South Africa. The beach is exquisitely located on the Atlantic Ocean, at the foot of the Twelve Apostles mountain range and adjacent to Table Mountain. Opposite the glorious sandy beaches you will find a variety of restaurants, shops and even an African craft market. Watch a magnificent sunset and then enjoy a meal and drinks at one of the trendy restaurants/bars just across the street.
Operating times: Every day all day
Cost: Free to enjoy the sun. Umbrellas for hire
0745376626
---
38. Admire Beautiful Scenery from the Perfect Vantage Point.
Kayak tours at their absolute best.
See the wonderful sights from a very different perspective while paddling the warmer waters of the Indian Ocean. Experience the joy of watching the playful and cute African penguins in their natural habitat at Boulders Beach. On your way to seeing the penguins, paddle along the Simons Town waterfront and past the historic naval harbour. And, at the right time of the year you may also be lucky enough to sight some whales (June to November – peaking around August/September).
Cost: R450per person
082 501 8930
Interesting fact: The African penguin is commonly referred to as the Jackass penguin, and is the only breeding penguin species on the African continent. The name 'Jackass' comes from their loud, braying cry, similar to a donkey's.
---
Things to do in Cape Town
MOUNTAIN ACTIVITIES
See also: Bicycle touring gear list
39. Scooter Tours through the Mountains.
Originally started in Switzerland, Scootours has now spread to Cape Town, South Africa.
This is an awesome way to get around our mountains in an energy efficient way!
Cost: R650 per person
082 776 0557
---
40. Hike from Silvermine to Table Mountain.
Yes, that's me! Looking like an explorer and all. (excuse the terrible quality)
This magic adventure takes around 2 days and 1 night to complete. Unfortunately, there is no official trail, a good friend of mine and I, pretty much just winged it, if you'd like some extra info on this activity, please contact me directly.
---
41. Cango Caves – Oudtshoorn.
Be in awe of the most astonishing underground sights you will ever see!!
You will catch your breath when you see these most amazing, natural underground chambers. Your eyes will widen, you will shake your head and be filled with an overwhelming sense of admiration and wonder at these extraordinary stalagmite, stalactite and helictite formations. There are two tours; the Heritage tour, the easier of the two, departs every hour on the hour, and the Adventure tour, which follows the same route, but adds an extra 30 minute at the end going deeper into the cave, while becoming progressively more difficult – this tour departs every two hours on the half hour. All tours are led by experienced, knowledgeable and accredited tour guides. Booking is essential to avoid disappointment.
Operating times: 364 day a year (closed on Christmas Day only)
Heritage Tour: Mon to Sun. 9am – 4pm (60 minute duration)
Adventure Tour: Mon to Sun. 9.30am – 3.30pm (90 minute duration)
Cost: Heritage Tour – adult R150, child R100; Adventure Tour – adult R220, child R150
044 272 7410
---
42. Take the Cable Car up Table Mountain.
In other words, the easy way up Table Mountain 😉
This trip will see you on top of the mountain in just under 6 minutes. Stunning views on the way up, cameras people, you'll want to save that view, I promise you!
Cost: Adult – R360 | Child 4-17 years of age R180 | SA senior citizen – R100
021 424 8181
---
43. Excited for a Summer Hike up Table Mountain?
Cape Town offers some exhilarating hiking trails, a few I personally enjoy and recommend are:
(EASY–walking only)
Platteklip Gorge (2.5 hours), I've probably hiked this trail 100x. A very basic hike suitable for almost anyone, I once saw a blind man on his way up!
(MEDIUM–walking/easy climbing)
India Venster (3.5 hours), one of my all-time favourites, starts off as a steep hike, (great for the legs!) Near the summit offers some easy climbing routes, which leads you round the back of Table Mountain, absolute fantastic views from here! Bring your camera.
(HARD–walking/climbing)
Hiddinghz-Ascension (6 hours), arguably the wildest route on Table Mountain, this one's for the true adventurers. Enter a hidden world of gloomy ravines, thick jungle and imposing terrain.
---
44. Table Mountain Downhill Bike Tour.
Experience Cape Town from the most Stunning and Scenic Bike Route.
This trip is suitable for all fitness (or lack thereof) levels, and the best part is, we drive you up, you only need to ride down. Observe Cape Town from a viewpoint seen only by the privileged few. From the stunning fauna and flora in the Table Mountain Nature Reserve to the most amazing combined view of the Indian Ocean at False Bay and the Atlantic Ocean at Table Bay. This trip is indeed 'Heaven on Wheels'….Don't miss out on this awesome adventure.
Operating times: Monday to Sunday 9am – 12pm or 2pm to 5pm
Cost: R1500 per person (includes bikes & helmet)
021 422 0388
---
Things to do in Cape Town
SUNSET ACTIVITIES
45. "Secret" Cave, Chapman's Peak.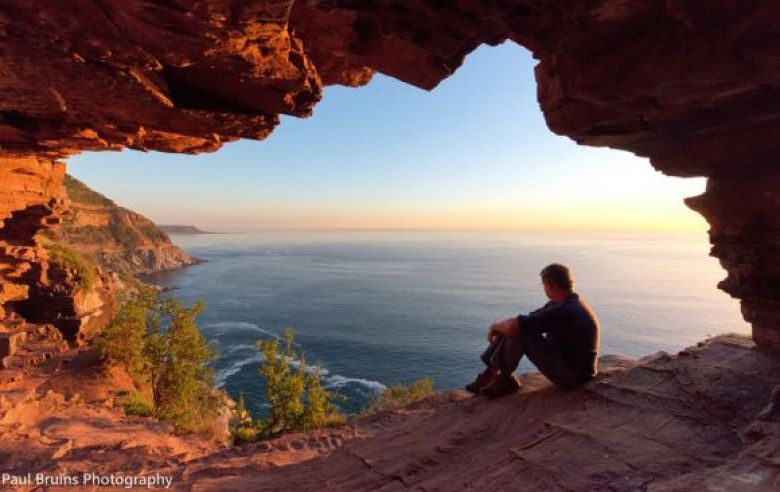 Ah… the hidden cave off Chapmans Peak.
Starting in Hout Bay, simply drive along the picture perfect Chapman's Peak Drive, pass the day trip point of no return until you reach the second lookout point.
Follow the tourists towards the (if I remember correctly) "green" railings. Slip through these and head a few metres down the stair like slope, then take a left turn. Here you will find the historic (probably used by ancient khoi-khoi) sandstone cave. The ultimate picnic spot for friends to enjoy the beautiful views of the Atlantic Ocean.
Cost: FREE (toll gate fees apply)
---
46. The Roofs on Signal Hill.
Slowly but surely gaining more popularity.
The roofs on signal hill is a hidden gem that a few locals go to every now and then to socialize and enjoy a few beers. Totally secluded and non-commercial, this is an epic spot. Drive along the road to Signal Hill and take your 3rd left turn off and park your car. From here you have to travel by foot, follow the dirt path to the right, until you come across some old bunkers, voila, The Roofs.
---
47. Braai Spot on a Cliff – Grotto Bay.
The absolute perfect spot to hang out with friends and enjoy a South African sunset and braai (BBQ).
But watch out! This is also a hotspot for illegal perlemoen poachers, they shouldn't bother big groups of people as long as you don't bother them.
---
Things to do in Cape Town
WILDLIFE ACTIVITIES
See also: 23 Examples of keystone species
48. Two Oceans Aquarium.
Discover and explore the mysteries of the deep.
Discover and experience that which lies beneath the surface. View the live African penguin exhibit – watch them being fed daily at either 11.30am or 2.30pm. Admire the beauty and wonders of different species of fish and other sea dwelling creatures in the breath-taking exhibits – daily feeding times at 12 and 2pm. You can even experience swimming (scuba diving) with these mysterious inhabitants of the deep (minimum of a Discover Scuba qualification).
Operating times: Monday to Sunday – 9.30am to 6pm
Cost:

Children (14yrs – 17 yrs) R150

Children (4yrs – 13 yrs) R95

SA Pensioners and Students R150

021 418 3823 or 021 418 3952
---
49. Aquila Safari – Home to the Big 5.
The ultimate Big 5 Safari Experience under 2 hours from Cape Town.
Aquila Private Game Reserve is situated less than two hours from Cape Town. Aquila offers you the once in a lifetime opportunity to see lions, rhino, buffalo, elephants and leopard right before your very eyes. This resort is listed in the World's 21 favourite things to do in Cape Town. Enjoy day trip, horseback, quad bike, overnight and fly-in safaris in the most serene wildlife environment imaginable.
Cost: Safaris – R1005 – R4685 per person, Overnight R3195 – R12735
021 430 7260
---
50. Baboons at Cape Point
Experience the thrill of meeting some of Africa's wild baboons.
11 troops of the baboons (a species widely present in southern Africa) are found from the Tokai Forest in the city's southern suburbs to Table Mountain National Park. The troops vary from a few individuals to gangs of more than a hundred. The baboons mostly subsist on fruits, roots, bulbs, honey, insects and scorpions. But exceptionally, they also mine the Cape beaches for sand hoppers and mussels—just as our human ancestors in the area did 100,000 years ago. Your biggest chance of spotting these baboons will be on route to Cape Point. Warning: DO NOT feed the baboons.
---
51. Horse Ride Along the White Sands of Noordhoek Beach.
Experience horse riding on the most idyllic setting imaginable.
You don't have to be an experienced rider to enjoy the scenic horse ride along Noordhoek beach. It's like riding on a highway of gorgeous, white sand. Take in the beauty of the ocean on one side and mountain views on the other. Ideal for novice riders and experienced riders alike (12 years to 65 years of age). Well behaved horses, stunning route and excellent guides make this an experience not to be missed. Booking is essential to avoid disappointment. Please take note; rider weight limit of 90kg (14 stone, 198 pounds).
Operating times: Morning ride Arrive 10am | Afternoon ride arrive 4pm
Cost: R650 per person
021 789 2341
52. Sardine Run
One of nature's most astonishing experiences
joins in search of one of the biggest events on the natural calendar – the Sardine Run!
Each year, millions and millions of Sardines migrate up alongside the Wild Coast of South Africa. While the exact reasons for the phenomena is still poorly understood, it results in some of the most spectacular wildlife scenes! It is reckoned to be the biggest biomass migration on earth, and, is an event on the same scale as the great Wildebeest migration in the Serengeti. Be one of the few who is lucky enough to witness this event!
The migration of Sardines invites all kind of predators to a Sardine Feast – dolphins, sharks, whales, birds, seals – they all want a piece of the action. Join the adrenaline filled adventure on South Africa's Wild Coast, for a true Ocean Safari during Sardine Run season!
Cost – R41 995 per person sharing. (included, meals, accommodations, diving gear, dive refresher)
021 434 3358
---
53. Bird Watching at Silvermine Nature Reserve
Something special and unique for the whole family.
Located on the mountains of the southern Cape Peninsula between Muizenberg and Noordhoek, Silvermine Nature Reserve covers a staggering 2000 ha of mainly mountain fynbos.
The elevation above sea-level varies from a few tens of metres in the east at Kalk Bay to about 750m in the west at Noordhoek Peak, and there are many rocky outcrops and peaks to enjoy. A unique feature of the reserve is the Silvermine River, which flows through a forested gorge and joins up with a tributary flowing over a picturesque waterfall.
Several walks through valleys and up peaks provide spectacular views of nature, and a variety of habitats makes for worthwhile birding. In spring when many proteas and ericas are in flower it is easy to find Cape Sugarbird and Southern Double-collared, Malachite and Orange-breasted Sunbirds.
---
54. Visit SANCCOB.
SANCCOB saves sea birds.
SANCCOB's Table View centre offers informative tours that are fun and educational for all ages and interests. Whether you wish to learn, watch a penguin waddle along, hear a seabird squawk, entertain visiting loved ones or are interested in a career in conservation, there is something for everyone to experience at our facilities.
Operating times: Tours are every hour n the hour starting 9:00am with the last commencing 15:00 pm.
Cost:

Children (12 yrs & under) R50

021 557 6155
---
55. Cape Point Eco Boat Trip.
The most spectacular view of Cape Point you could possibly imagine.
This boat trip offers you everything you desire. From whale sightings (in season), exploring ocean caves, incredible cliff faces and the most spectacular view of Cape Point from the ocean. You will also see many different bird species, and if you're really lucky you may come face-to-face with a school of dolphins along the way.
Operating times: Monday to Sunday – 10.30am or 2pm
Cost: from R660 per adult, R550 per child (u12)
083 257 7760
56. Book a Game Drive.
Buffels Fontein home to 4 of the Big 5; (Lion, Buffalo, Rhino, Leopard), Cheetah, Giraffe and Zebra and much more. Only an hour's drive from Cape Town, situated on the R27. This is the perfect getaway for the family!
---
57. Take a Trip by Boat to Seal Island.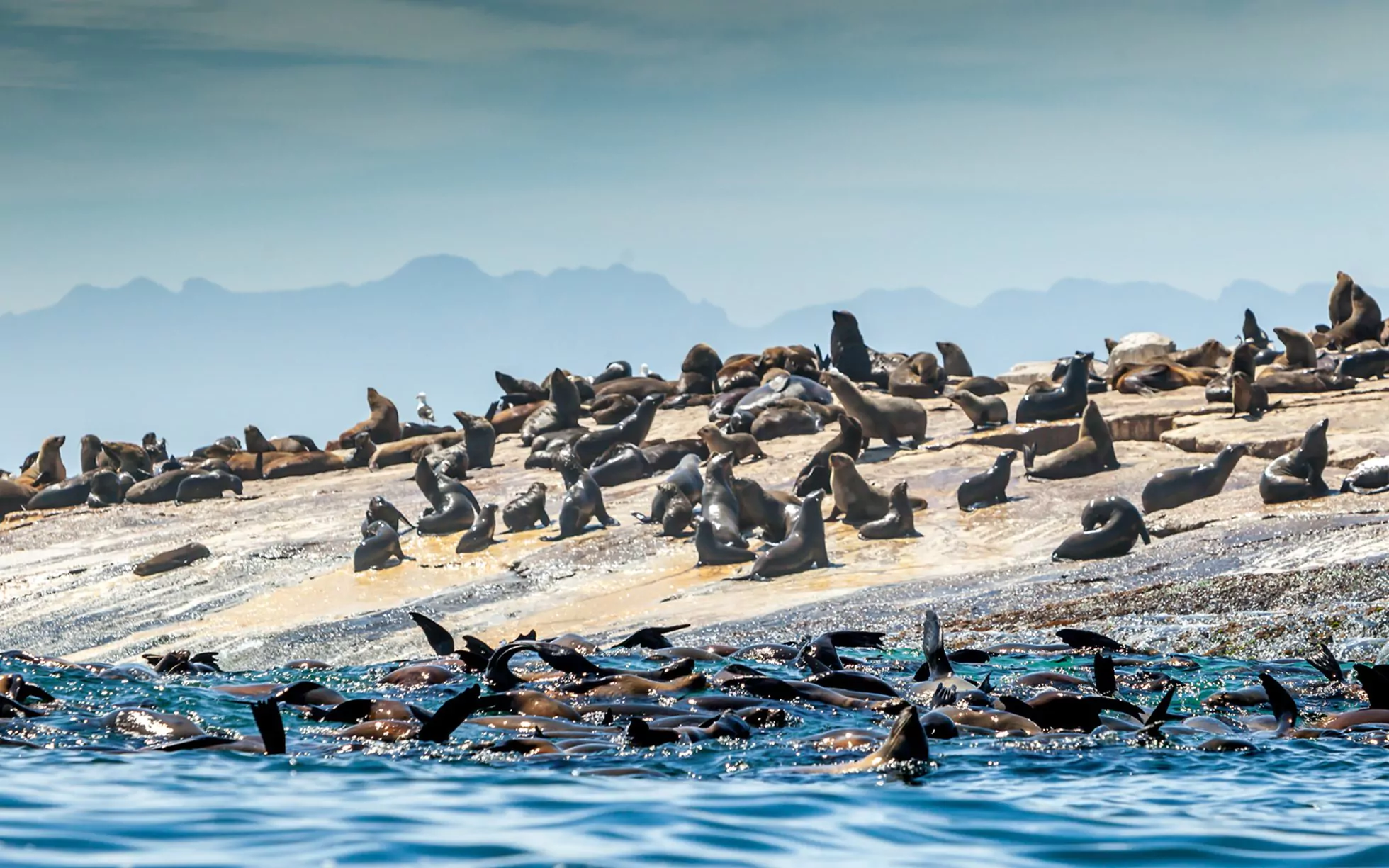 En route to the island the views are unforgettable.
You are able to see countless popular sites such as, Cape Point, Table Mountain and Constantia wine route.
All year round you will often encounter Dolphins, Humpback whales and Bryde's whales. From July to November the Southern Right whales are plentiful in the bay and you can be assured of a sighting.
From March to September, Great White Sharks are extremely active around the island. It's possible you will enjoy many sightings and could even witness natural predations.
Cost: R495 (Adults) R385 (Under 12)
---
 58. Meet the Penguins at Boulders Beach.
Yes, those are penguins on a beach!
This beach holds a very special place in my heart, as a kid I used to visit this spot regularly. After following the signs for a minute or two, the bush and vines open up and you're immersed in an almost dream like landscape.
White sandy beaches with crystal clear blue water and to top it all off, there are penguins walking around freely! There is an entrance fee, all proceedings are used to maintain the natural habitat of these penguins. So not only can you catch a suntan with the penguins, but you can help them keep their homes!
---
59. Deep Sea Diving with Blue Sharks.
Enter a blue world.
This is a must do activity for the adventurous, spotting the Mako and Blue shark in their natural habitat. Surrounded by what seems like a never ending blue wilderness. I've heard only positive stories from those that have pursued this activity. All gear and logistics is supplied by this award winning company, Shark Explorers.
Cost: R3000 (excluding diving gear), R3495 (including diving gear)
082 564 1904
---
60. Swim with Seals in Hout Bay.
Don't worry, there are no sharks here!
These friendly Cape Fur seals are not camera shy! This seal colony is perfect to snorkel with, protected by shallow reefs and thick kelp forests, the seals here thrive and enjoy the odd visit from us humans.
---
61. Butterfly World.
The most spectacular kaleidoscope of butterflies.
Be treated on a sunny day to the most spectacular multi-coloured display of butterflies you could ever wish to see. If the day is overcast, explore and investigate the other interesting animal displays, including reptiles, tarantulas, birds, marmoset monkeys, meerkats and lots more. You could never get bored on this outing!!
Operating times: Monday to Sunday – 9am – 5pm
Cost: Adult R88, child R49, student R79, pensioner R79, family (2+2 R225)
021 875 5628
---
62. Experience a Dyer Island Cruise and see the Marine Big 5
Whales, dolphins, seals, sharks, African penguins and much more.
It may not happen every single trip, but it could happen on yours. You could be privileged to see all of these amazing ocean specimens on a single trip. Incredible seabird sightings, including albatross, petrels, skuas, cormorants, and more.
Operating times: Mondays to Sundays 7am – 7pm
Cost: R1390 – R1850 per adult (depending on trip)
082 801 8014 or 076 555 5520
---
63. Great White Shark Cage Diving – Eco Charters
Experience the majestic Great White Shark up close and personal.
In False Bay, Great White Shark Cage Diving takes place from April to September and departs from Simon's Town. In Gansbaai it's available all year round. Meet the world's greatest predators face to face from the safety of a shark cage. Go on this tour and actually 'live' the fishing tale to end all fishing tales.
Cost: Morning shark trip R3650 | Afternoon shark trip R2750
082 838 2309
---
64. Nature Reserve and Bird Sanctuary – Intaka Island.
Walk on the wild side 5 minutes after your shopping spree at Canal Walk.
Escape the stresses of city life and enjoy nature and bird watching at its best. By yourself or with your family, see over 120 species of birds as well as 177 species of indigenous fynbos plants in a surreal bird sanctuary housed in a 16 hectare wetlands environment. You are spoilt for options in these blissful surroundings, with either a self-guided trail, a guided trail or boat trips. You can even book a full moon hike. An Education and Eco-centre is also available.
Cost: from R14 child (u12), Adult R24. Boat rides from R70
October – April: 7.30am to 7pm; May – September: 7.30am, to 5.30pm
021 552 6889
---
65. Rondevlei Nature Reserve.
A taste of sanctuary wildlife right on your doorstep.
This is a permanent wetland covering 2.2 square kilometres. It is essentially a bird sanctuary, home to about 230 bird species, but is also home to a group of hippos. There are several viewing towers from which you might spot a hippo or two. But these hippos are very shy so you will have to be patient. There are many well maintained bird huts, from which to watch the birds and other wildlife.
---
66. Alpaca Loom and barn.
And you were only ever aware of a horse rodeo? – Be amazed.
On the Alpaca Barn Tour you will meet the resident alpaca herd including the youngest crias and learn more about the alpaca and its fiber. The Alpaca Walk is a guided walk accompanied by our woolly alpaca friends. You explore the farm and surroundings while offering more insight into the fascinating world of alpacas.
Cost is R80 for adults, R60 for pensioners and students, R50 for children, kids under 3 are free.
---
Things to do in Cape Town
SKY ACTIVITIES
67. Tandem Paramotoring.
The 2nd best thing you'll ever do.
For those clear sky days with no wind predicted, flights take place over Muizenburg beach, Blouberg beach, Cape Town city and Strand beach.
 68. Tandem Paragliding.
This is an experience not to be missed!
No paragliding experience is needed; Tandem paragliding instructional flights are a great way of getting into paragliding or to just experience the joy of free flight. The flights can last anywhere between 5-30 mins. A very experienced company that I recommend is Cape Town Tandem Paraglide.
Cost: R1400 – R1700
Locals Tip* Watch out for the birds
 +27768922283
---
69. Skydiving.
There is something special about jumping out of an airplane and falling at speeds of up to 193 km/h.
You are free falling, everything is moving by so fast, your adrenaline is pumping, and you can't hear yourself scream. Then all of a sudden, your parachute cord is pulled and all the velocity you gained on your way down is slowed in an instant. Now it's time to relax and enjoy the sights! The most popular company to offer these dives is Skydive Cape Town.
Cost: R2850 + R800 for a video
082 800 6290
---
70. Fancy a Helicopter Tour?
Views like this are practically unseen by most of the population.
This incredible view can be witnessed by booking a helicopter tour. Quite an on demand activity here in Cape Town, we have so much to see and one way to see it all, in one day, is a helicopter ride!
Cost: From R4200 – R16 900 (Depending on what tour you book and helicopter)
021 425 3868
---
THEATER ACTIVITIES
71. Outdoors Movie Theatre.
Yes, this is an absolute cliché romantic activity, however there's a reason its cliché
Watch popular films under the stars, with popcorn and other lovely treats!
Cost: R109 (standard) R117 (warm) R130 (warm & comfy) R195 (VIP)
---
72. The Planetarium.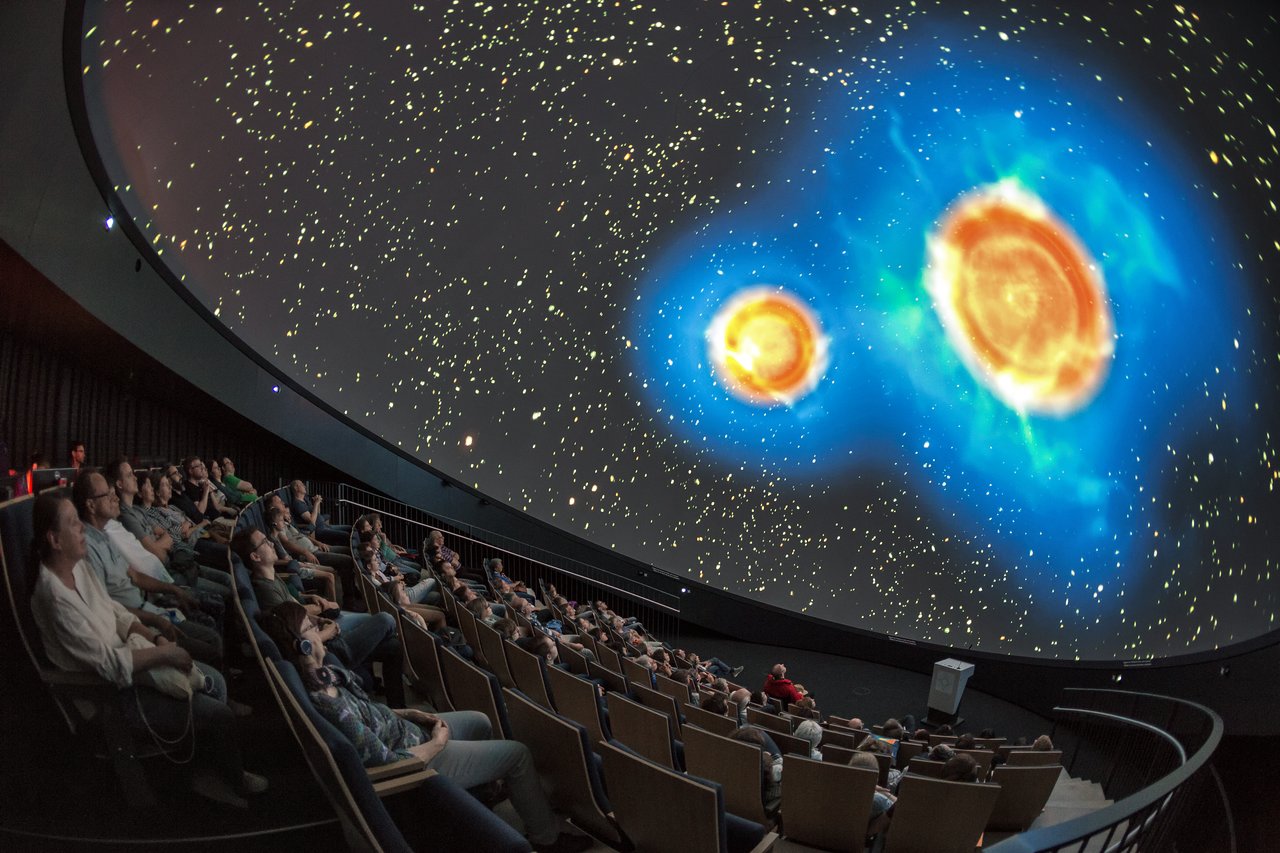 Take a journey through time.
The Planetarium boasts epic visuals and audios. For those that are interested in our galaxy's history this is the place to visit.
Cost: R60 (Adults), R30 (Children, students and SA pensioners)
021 481 3900
---
73. Nu Metro Canal Walk.
Modern chain cinema with multiple screens, presenting an international line-up of mainstream movies. Located in Cape Town's #1 shopping mall, Canal Walk.
Cost: R80 – R150
086 124 6362
---
74. Artscape Theatre.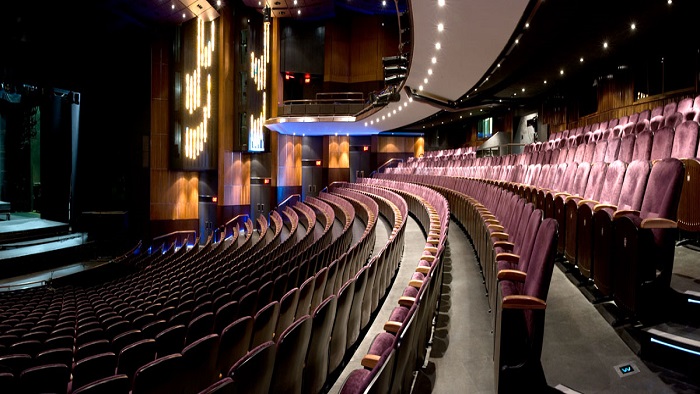 This theatre hosts drama, music and dance in an arena styled opera house.
Cost: (Price subject to change, per performance)
021 410 9800
---
75. The Baxter Theatre.
This theatre hosts performing arts and complex stage music, drama, comedy and dance, plus a buffet-style restaurant.
Cost: (Subject to change, per performance)
021 685 7880
---
76. The Labia.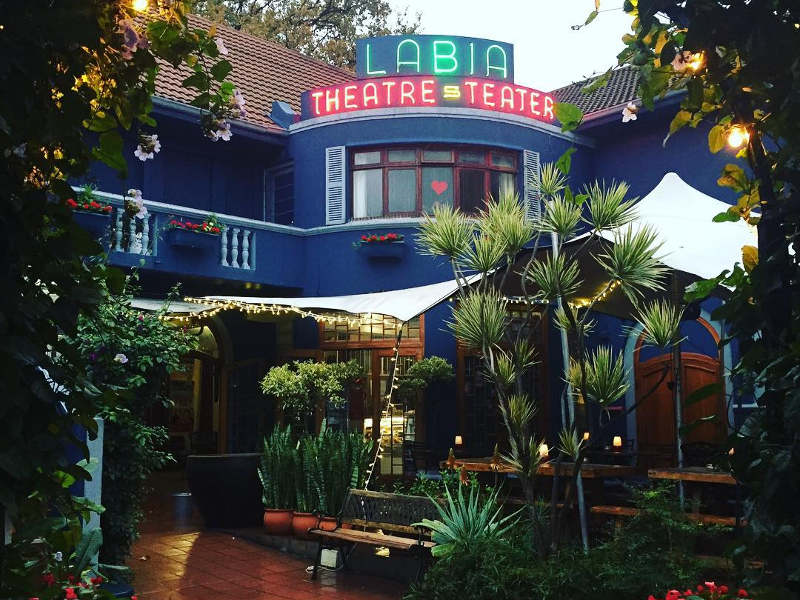 The Labia Theatre is the oldest Independent Art-Repertory Cinema in South Africa. This theatre shows independent movies, foreign films and other alternative and art circuit films.
---
77. Barnyard – Great Food, Wine and Brilliant Entertainment.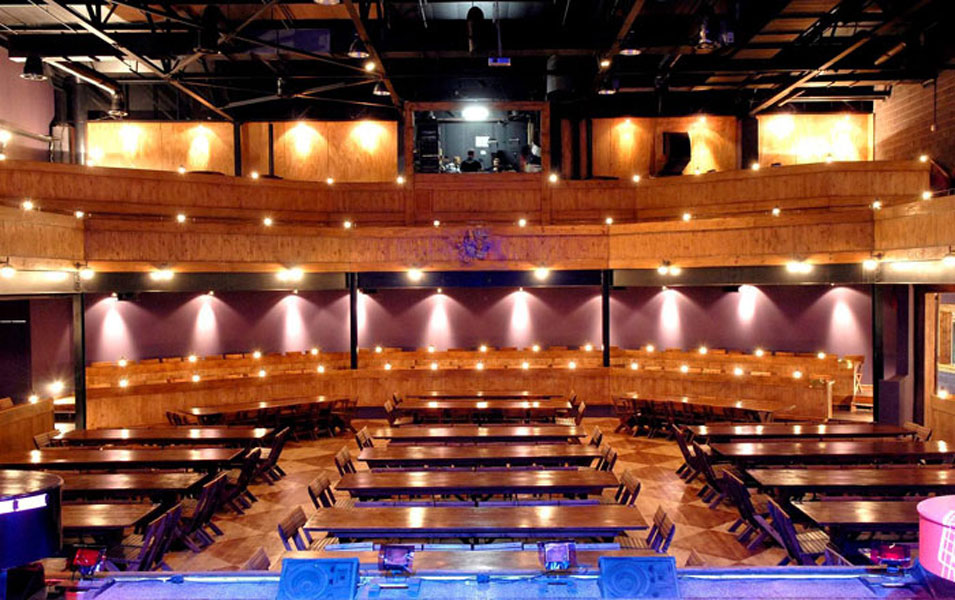 Great food and prices and excellent quality shows for all.
Visit the Barnyard for an experience you will never forget. The Barnyard started from humble beginnings on a dairy farm in Plettenberg Bay, and has since evolved into barnstorming (excuse the pun), international hit shows enjoyed all across Europe. Relax, have fun and enjoy your meal and night in this amazing live spectacle.
Operating times: Phone to enquire
Pizzas & Platters fully licensed
021 914 8898
---
Things to do in Cape Town
CULTURAL ACTIVITIES
See also: How are plastic bags made
78. Cape Point.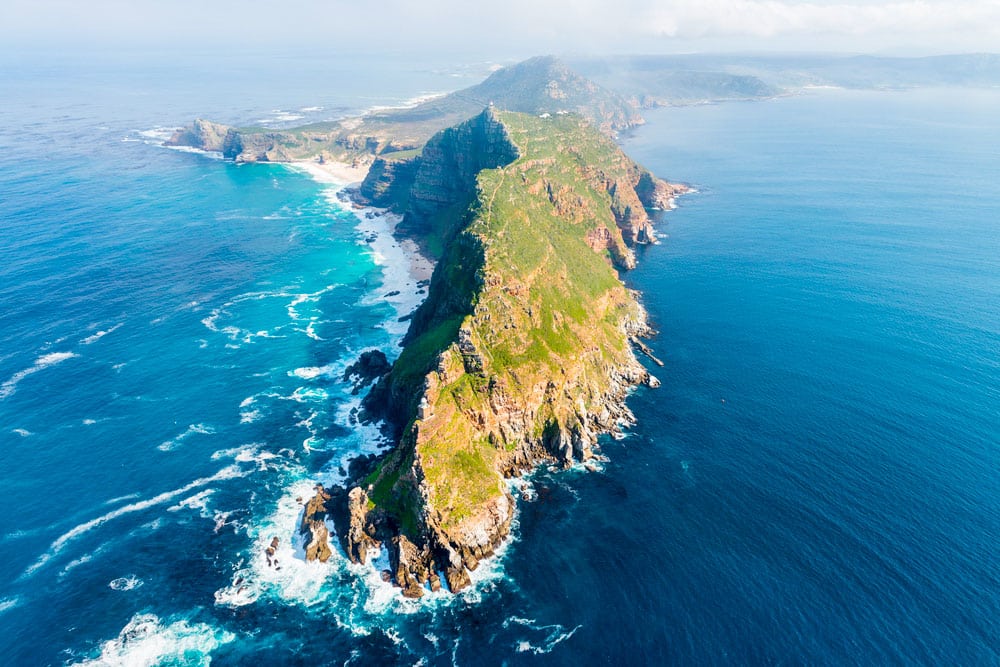 Cape Point's views are undeniably beautiful.
Cape Point is a nature reserve located within the Table Mountain National Park. The reserve is home to Cape mountain zebra, baboons and countless species of buck.
Cost: Adult R320 & Child R160 (Standard) | Adult: R80 & Child R40 (South Africans with ID)
021 780 9010
---
79. Explore the City of Cape Town on an Open Bus.
If you are in Cape Town for more than a day, there is no doubt you would've spotted the bright red double decker buses!
These buses run daily tours throughout Cape Town, the main thing that sets these buses apart from other tour companies buses is the fact that they have no roofs, need I say more?
Cost: R170 (Adult) R99 (Children 5-17)
021 511 6000
---
80. Atlantic Rail – Steam Train Trip
Take a ride on a steam train – and capture a memory for a lifetime.
View the stunning Cape Town terrain from a unique, old-fashioned perspective. Book a return trip on Atlantic rail from Cape Town to Stellenbosch or one of the premier wine estates in the Western Cape, Spier or Vredenheim. Prices to the wine estates include; return ticket, wine tasting (grape juice for kids), amazing animal experience at Eagle encounters (Spier) or Big Cat Park (Vredenheim), and Lunch at a top restaurant in the estate.
Operating dates: September to December (booking only)
Cost:

To Stellenbosch – Adults R350 – Children (3-12 yrs) R250

079 077 5332
---
81. Explore the Castle of Goodhope.
The reason Cape Town exists as the city we know today, boils down to this very castle. Now a museum, the Castle of Goodhope is a popular heritage site that many tourists visit year round.
Cost: R60 (adults), R30 (children 5-16), R25 (pensioners/students)
021 787 1260
---
82. Robben Island.
This is the famous island Nelson Mandela was imprisoned on for 18 years.
Now after all these years we are able to visit the actual cell Nelson Mandela spent his time in.
Did you know: the first recorded landing on Robben Island by Europeans was in 1498, when a group of Portuguese sailors took refuge there and stayed overnight in a cave.
Cost: R200 – R500
021 413 4200
---
83. All That Glitters in NOT Gold – Cape Town Diamond Museum.
Explore the fascinating world of diamonds – the most precious gem of all.
Visit this 'must-see' museum located at the V&A Waterfront. Discover all there is to know about South African diamonds and the history of diamonds. Go on the tour and learn how rough diamonds are transformed into creations of fire and light. See life size replicas of the most famous diamonds on the planet. This will probably be the most amazing free tour that you could possibly hope to experience.
Cost: R100 Entrance fee
021 421 2488
---
84. Live African Music at the Waterfront.
The atmosphere at the V&A waterfront is undeniable, let me paint a picture for you.
Its 19:30pm the sun is starting to set, you are relaxing after a long day exploring or working. You find yourself sitting at a seaside restaurant next to a commercial harbour enjoying a glass of local craft beer. The harbour seems to be lighting up all around you and to top it all off, you are delighted to be hearing the sweet rhythmic tunes of the African locals.
Cost: FREE (you can tip the live bands though)
Locals Tip*. Want advice on the perfect restaurant to eat by while visiting this spot? Well it's this one
---
85. Farm Stall on the West Coast.
A unique introduction to the Afrikaans culture.
If you enjoy homemade jams, biltong and dried fruits, this is the place to be!
Cost: FREE (Entrance)
071 658 9167
---
86. Visit Mzoli's Place.
Mzoli's place is a butchery/restaurant in Gugulethu Township on the outskirts of Cape Town, South Africa.
Mzoli's opened in 2003, the restaurant has become a popular tourist attraction! Here you will be entertained by deep house and kwaito music, along with servings of local African cuisine.
Cost: FREE (Entrance)
021 638 1355
---
87. Visit the Famous Colourful Bo Kaap Houses.
A picturesque street, photos taken here makes for unique postcards, not to be forgotten however is the rich history behind the colours of these houses. Learn more about the history here: https://www.iziko.org.za/museums/bo-kaap-museum
Cost: FREE
Locals Tip*. The best time to visit these houses is during sunset at around 20:00 pm (summer season) makes for breathtaking photographs
---
88. Groot Constantia Wine Estate.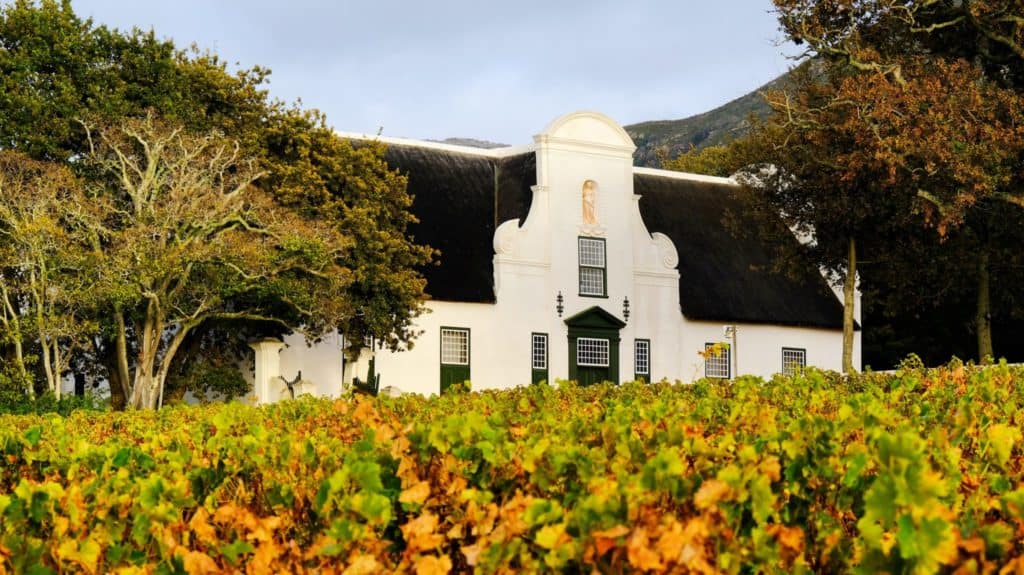 Enjoy the scenery and wines of the oldest wine estate in South Africa.
Spend as long as you like exploring the oldest wine producing estate in South Africa. Be educated by our cellar tours and experience how wine is actually made. Taste our award winning wines and see (taste) for yourself why we have won so many internationally acclaimed awards.
---
89. Art in the Forest – Beautiful Ceramic Gallery.
Admire a stunning ceramic gallery + support a worthy outreach program.
Enjoy a really good cup of coffee and view a world class ceramic gallery in an idyllic environment. The signature FORESTWARE range is conceptualised by the renowned Anthony Shapiro and produced locally. The brand is expanding both locally and internationally. The Light from Africa Foundation runs an art therapy program aimed at disadvantaged children from the local communities.
Operating times: Monday to Friday 9am – 4pm, Saturday 10am – 3pm
Cost: Only what you purchase
082 853 0988
Interesting Fact: All profits support their outreach programs that give children from underprivileged communities' access to art and creativity
---
90. Explore the Cape from the comfort of a Vintage Sidecar.
Open air tour of Cape Town and surrounds at its absolute best.
This tour offers tons of excitement and loads of fun. Relax and be chauffeured around while you take in the sights and enjoy the scenery. Admire the views while at the same time being admired by all road users and onlookers. Be enthralled on this unique tour from a completely different perspective. Book now and have all the fun and excitement you could wish for.
Operating times: Monday to Saturday – 9am to 5pm
Cost: R2750 – R5500 (Depending tour duration)
021 434 9855
---
Things to do in Cape Town
RELAXING ACTIVITIES
91. Strawberry Picking Delights at Polkadraai Farm.
Pick a bucket load of strawberries, and eat a few along the way.
Enjoy picking and buying a bucket (or two) full of the juiciest, most delicious strawberries you could ever hope to find. After (or before if you wish), you've picked and eaten to your heart's content, you and your family can enjoy the many other activities on offer at this stunning, picturesque strawberry farm; tractor rides, pony rides, mini golf, face painting, playground and food court.
Operating times: Sept. to Jan. – Monday to Sunday – 9am to 4pm
Cost:

Strawberry picking R40 – R190 (depending on bucket size)

Pony rides (under 70kg) R25

021 881 3303
92. Newlands Forest.
The ultimate place for tranquillity, Newlands forest is perfect for dog owners.
Your dogs will love you internally, for taking them here. Also there are alluring hike trails, for the more adventurous explorer!
Cost: R25 (adults) R15 (children)
Opening times: October – April (8am-6pm)
021 712 0527
---
93. Rest at Kirstenbosch National Botanical Garden.
Kirstenbosch is a famous botanical garden founded in 1913 with the intent to preserve the country's unique flora.
There are picnic sites for you and the family, or for you and the friends, to enjoy some snacks whilst being surrounded by the indigenous flora.
Cost: R40 (adults), R25 (SA student (with card) ), R10 (children 6-7), FREE (children under 6)
021 799 8783
---
94. Walk, Jog or Cycle along the Sea Point Promenade.
Enjoy the clean air while admiring the wonderful Atlantic Ocean.
Join the throngs of people, young and old, from all walks of life, along the scenic promenade. Whether you want to enjoy some exercise such as an outdoor gym, cycling, jogging or rollerblading, or simply take a peaceful stroll, the Sea Point promenade is the place to be. Plenty of grassed play parks for the children and very dog friendly.
Operating times: Any time
Cost: Free
---
95. Scratch Patch at The Waterfront or Simonstown.
Experience an amazing variety of gemstones.
Sit amongst, and scratch your way through thousands of polished gemstones. Fill a bag with popular Southern African gemstones such as; Tiger's Eye, Rose Quartz, Amethyst, Jasper, Agates and Crystals.
Operating times:

Waterfront – Monday to Sunday – 9am to 6pm

Simonstown – Mon – Fri: 8.30am to 4.45pm; Sat/Sun/Hol: 9am to 5.30pm

Cost: R25 – R130 (depending on packet size)
Directions – Waterfront
Directions – Simonstown
021 419 9429 – Waterfront
021 786-2020 – Simonstown
Interesting Fact: Almost half of the world's gemstones are found in Southern Africa.
---
96. High Tea at the Mount Nelson.
Enjoy a delicious high tea at one of Cape Town's top 5-star hotels.
I guarantee that you will savour every minute of this exquisite culinary experience. There is something to satisfy everybody's palate. Delicate savouries include finger sandwiches filled with rare roast beef and rocket, smoked salmon, egg mayonnaise or cucumber. The sweeter tooth can indulge in treats such as delectable dark chocolate cake, lemon meringue and freshly baked scones with clotted cream and preserves, and a traditional South African 'melktert' (milk tart). Don't miss this for anyone or anything!!
Morning tea – R305
Afternoon tea – R395
Evening tea – R395
021 483 1000
---
Things to do in Cape Town
MARKET ACTIVITIES
97. Green Point Flea Market – Shop til you drop. ☺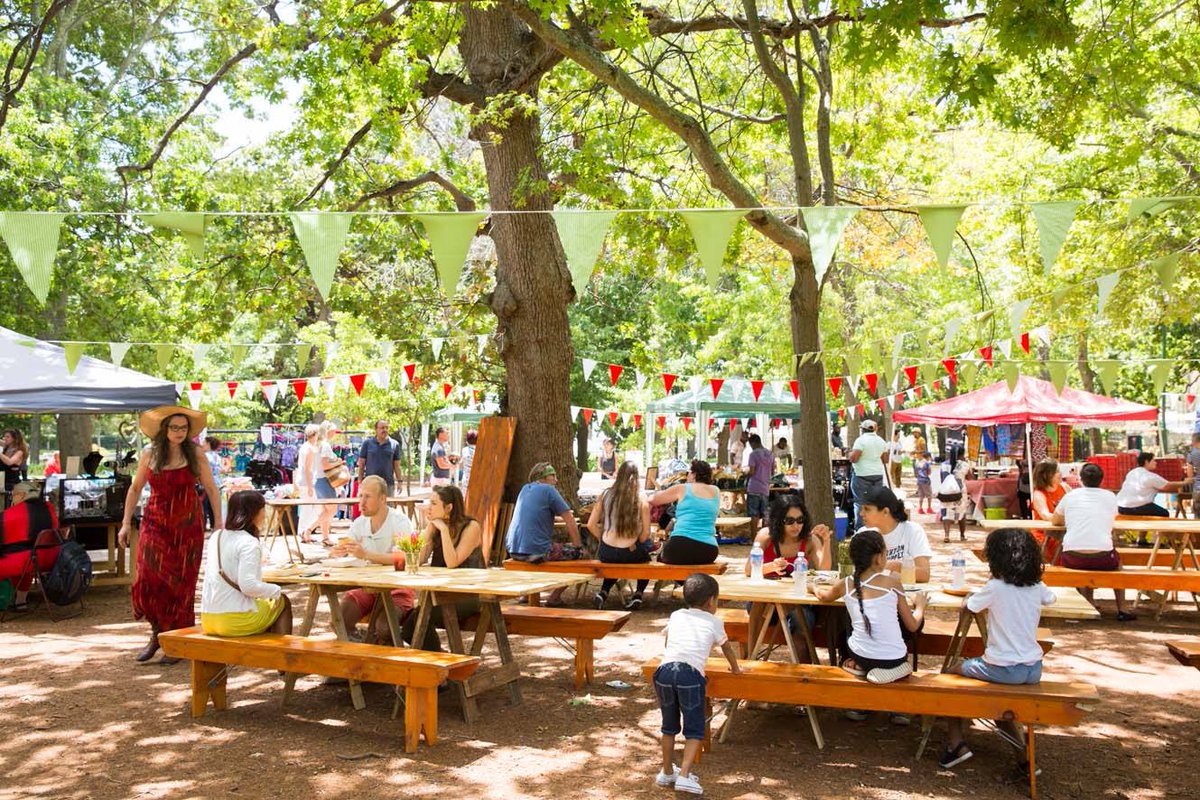 Spend your Sunday strolling through a myriad of interesting stalls.
Visit one of the largest markets in Cape Town. Be entertained with music and crafts. Find a large selection of traditional African curios and bargain for a price that suits both you and the seller. The traders can spot a foreigner a mile away so will always 'up their price'. Negotiating a fair price is always entertaining but is also an accepted practice. Enjoy yourself and have fun bargaining.
Operating times: Sundays and public holidays – 8am – 5pm
Cost: Free to browse
---
98. Vintage Shops in Kalk Bay.
Kalk Bay is a lovely old harbour village, it's the perfect place to come when you'd like to get away from the stresses of everyday life.
Life seems to be just simpler. Not only can you be entertained by live jazz bands, you will also find the most complete vintage shops. Visit this site for the top 10 vintage shops in Kalk Bay.
Cost: FREE (unless you buy something ofcourse)
---
99. Bay Harbour Market.
This is a vibrant local market, here you will find; live music, craft beer, delicious delights and good vibes.
Need I say more?
Cost: FREE (entrance)
Locals Tip* Bay harbour market should not to be confused with Hout Bay market.
---
100. Food Market Waterfront.
Wow, is an understatement, this market's exuberant atmosphere and delicious smells will make your mouth water as you walk through the doors.
Food vendors representing almost every country will be sure to satisfy your hunger!
Cost: FREE (entrance)
021 418 1605
---
101. Milnerton Flea Market.
Looking for the best bargain deals on the Atlantic seaboard?
This quaint market, is hosted by many smiling locals. You'll find anything from, old books & fishing gear to bathtubs & antique diving helmets! This market is open from Saturday (8am to 2pm) and Sunday (8am to 3pm).
Cost: FREE (entrance)
021 551 7879
---
102. The Old Biscuit Mill.
This little village is situated in the heart of Woodstock.
The Mill is home to day and night markets, a range of workshops and designer stores, tasty farm stalls, restaurants as well as an inspiring line-up of festivals and productions. Perfect for those wanting to go on a unique shopping spree for the day.
Cost: FREE (Entrance)
021 447 8194
---
103. Canal Walk Shopping Centre.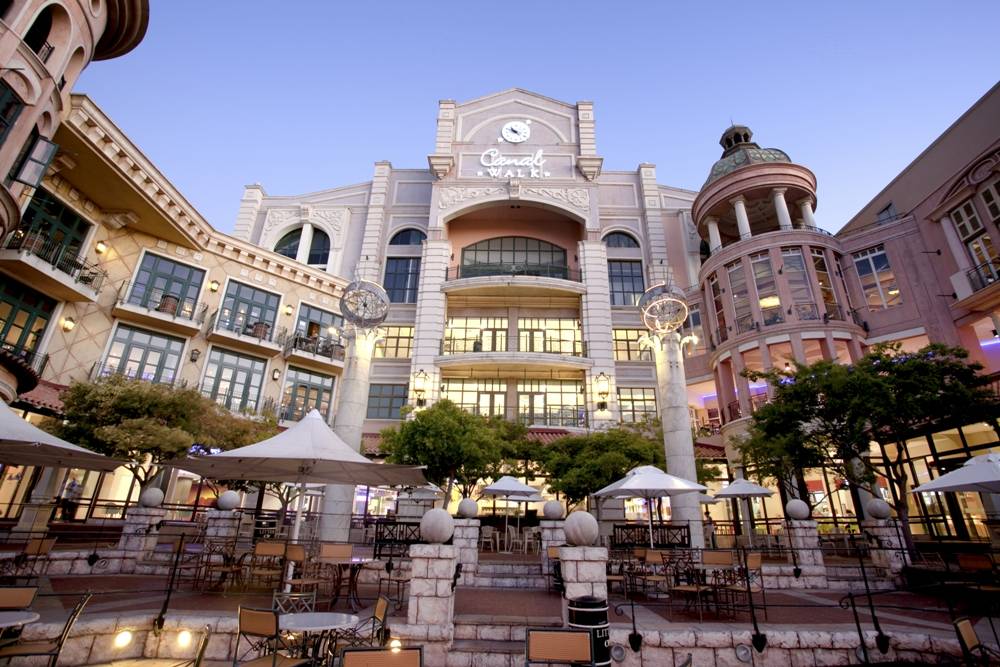 Visit and shop at Africa's leading super-regional retail mall.
This shopping centre was built around a canal in the year 2000. Whatever you are looking to buy can most likely be found here in one of over 400 shops. Retail shops, restaurants, fast food outlets, cinemas, entertainment, and much more can be found here for your personal pleasure 7 days a week, 365 days a year.
Open: Monday to Sunday – 9am, to 9pm
021 529 9699
---
NIGHTLIFE ACTIVITIES
104. District Nightclub
This is a warehouse that hosts live bands, house and rock. This is especially for the hard going party type!
---
105. Shimmy Beach Club.
Probably my favourite club from this list. Located oceanside, this place hosts some of the best DJs in South Africa like Goldfish.
A peaceful paradise during the day, a pleasurable party at night!
Cost: (Depending on DJ)
021 200 7778
---
106. Reset.
A space to reflect the complete spectrum of electronic dance music. 
Cost: Free entry
021 422 0202
---
107. Grand West Casino and Entertainment World.
24 hour Entertainment – for you and your family.
Become a winner at the largest casino and entertainment centre in South Africa. Professional gamblers or beginners alike can all enjoy the thrill of the high life on the roulette, blackjack or poker tables. Take a spin or three on the exciting slot machines. Enjoy live entertainment, a movie at one of the cinemas, or indulge at any of numerous restaurants and bars. Keep the kids occupied and entertained playing laser tag, tenpin bowling, ice skating or in the games arcade. Supervised crèche facility is also available for children up to the age of 10 years.
Operating times: Open 24 hours – Sunday to Monday
Cost: As little or a much as you like – and maybe take home a jackpot or two 🙂
021 505 7777
Things to do in Cape Town
FESTIVALS
108. Vortex.
This was the first festival, that I ever went to!
This festival is mainly for those who have a taste for Psy-trance, big names in this genre show up at Vortex.
---
109. Afrikaburn Festival.
One of Africa's most well-known festivals.
AfrikaBurn is the spectacular result of the creative expression of participants who gather once a year in the Tankwa Karoo to create a temporary city of art, theme camps, costume, music and performance!
---
110. Rocking the Daisies.
A truly amazing festival, I'm sure this video speaks for itself, what it doesn't say however, is the price, the directions, email and website.
So here it is!
---
ROMANTIC ACTIVITIES
111. Hot Air Balloon Date.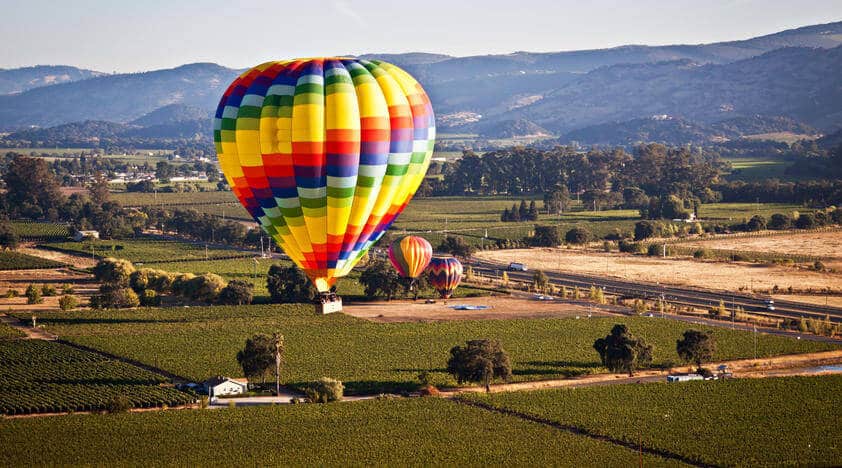 Can you imagine a more movie like scenario?
Flying silently over the winelands, whilst enjoying a glass of champagne with your loved one!
Trips last approximately 1 hour. The season starts 1st November, and I cannot wait to try this one out!
Cost: R3600 (including Champagne breakfast), R3900 during the period
15th December – 15th January
021 8633 192
balloon@kapinfo.com
---
112. Sunset SUP.
Head over to Cabrinha Big Bay and rent yourself and your loved one a SUP. Then, if the ocean is flat enough. head out to sea and watch the sunset from your SUPS, truly a unique beautiful experience.
---
113. Feed Squirrels in The Gardens.
Feeding the squirrels in The Gardens, is a lot more romantic than it sounds.
Who doesn't enjoy the company, of cute fuzzy little squirrels? The Gardens is in effect a huge park located in the peaceful section of the city. In the middle you'll be surrounded by tall trees and indigenous vegetation, the Gardens has a history of its own. All you will need is some peanuts which you can buy from many locals in the area.
---
114. Ride VIP in the Big Wheel.
Overlooking the entire V&A Waterfront, once you reach the top you can be assured the views will be absolutely magical, especially during the night!
Cost: R1550 (Includes champagne)
021 418 2502
---
115. Enjoy the Sunset from Signal Hill.
This is one of those popular romantic things you see in those old school American films.
But seriously you will want to try this out. All you need to bring is, a blanket, some snacks, a bottle of wine for the non-designated driver and thumbs up, you're good to go. Enjoy a sunset picnic under the stars.
P.S. Works best with a warm blanket and good wine 😉
---
116. Sunset Champagne Cruise.
Want to plan a romantic evening for you and your loved one?
I personally recommend the sunset cruise, stocked with champagne and good vibes all-round, in this trip you can expect a relaxing cruise near the Waterfront with grand views of the Cape Town's beautiful sunset, city and Table Mountain.
Cost: R405 per person
021 418 3168
---
Things to do in Cape Town
THEME PARKS
117. Cool Runnings –Toboggan Family Theme Park.
Tobogganing in Africa? – Yes!! Right here, 20 minutes from Cape Town.
An adrenaline rush adventure of note on a 1.25km long track. Hard core adrenaline junkies can reach a maximum speed of 40km per hour. However, you can operate a lever right in front of you to allow you to go as fast or as slow as you want. Nervous? Don't be – the track was built according to established international safety standards.
Operating times:
Monday to Friday – 11am to 6pm
Saturday, Sunday and Public Holidays – 9am to 6pm
Cost: from R55 – 65 (one ride – unlimited rides)
021 949 4439
---
118. Bugz Family Playpark.
Kids can have fun AND learn at the same time.
Visit the largest playpark in the Western Cape. Your kids' bodies will be challenged as well as their minds. Relax and soak up the sun while your kids have the time of their lives with loads of activities including; sandpit, slides, monkey bars, doll's houses, treehouse, mud kitchen (yes, real mud), jungle gym and splash pool (October – April only).
Operating times: Monday to Sunday – 9am to 5pm
Cost: from R40 – R90 (excluding ride)
021 988 8836 or 021 988 9613
---
119. Milnerton Waterpark – Outdoor Recreation.
Slip sliding away for the time of your life.
Water fun in the sun with cool slides, cool fun and cool security. Supertubes, pool and kiddies pool, paddle boats and much more. Braai and picnic spots (bring own grid) available for the less energetic ☺.
Operating times: Monday to Sunday – 9am to 5pm
Cost –Basic Entrance fee: R20
Adults + kids over 1.3m = R40
Kids under 1.3m = R25
021 557 2958
---
120 Blue Rock Water Park
One of my favorite things to do in Cape Town!
Besides cable skiing (waterskiing, kneeboarding, wakeboarding), Blue Rock offers various other outdoor activities such as a fenced-in paintball field which is perfect for spectators to watch (up to 40 players), 400 metre long fufi-slide (also known as a zip line), beach volleyball, stand-up paddle boards, a two-man canoe, a 6-7 metre high rock jumping point, various swimming & diving areas (for scuba & commercial divers).
If you are looking for fun, sun and adrenaline; then Blue Rock is the ideal place for outings with family & friends, birthday & bachelor parties, school & student outings as well as year-end functions!
---
121 Muizenberg Water Slides.
Fun in the sun with your entire family
The famous Muizenberg Water Slides are a trio of water slides – right on Muizenberg Beach! There is the main slide, with all its twists and turns; then we have the 'speed' slide, which offers a fast and fun rush; then we have the 'junior' slide – which is specifically for the kiddies to enjoy.
Their lifeguards are prepared and on duty for everyone's safety, and the water slides are suitable for children from age three upwards. Their pools are also solar heated, so don't stress too much about getting too chilly.
They offer lots of shaded seating with tables available so you and your friends can have a picnic while enjoying the waterslides. There is also a tuckshop available on the premises so you can buy refreshments, chips and sweets as well as hotdogs and hot drinks.
Cost: R95 full day pass
082 454 5023
---
121 Things to do in Cape Town
I hope you found this guide informative and easy to navigate. We will be updating this guide every year to stay up to date with the latest changes in price, phone numbers and locations.
If you have any ideas or thoughts, please feel free to comment below. 🙂
If you'd like your business to be featured on our guide please get in touch via kyle@softbacktravel.com
A massive thank you to James Browning, without whom this guide would not of been possible. 
Further reading: